Everything Edibles: What to Know About CBD Gummies & More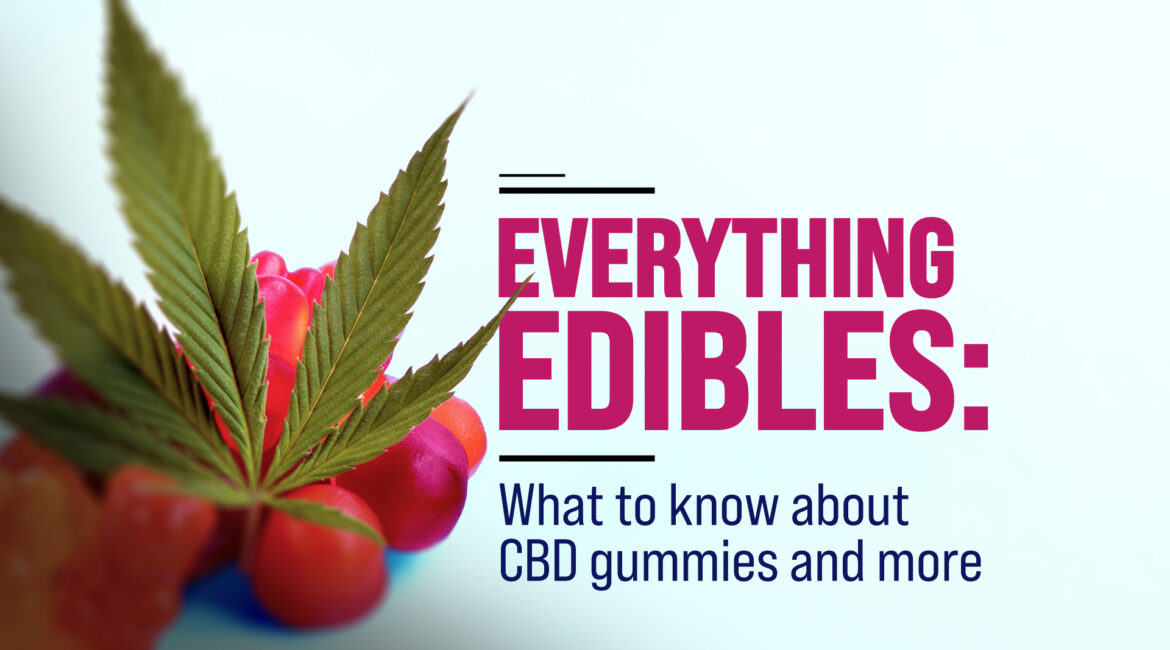 CBD edibles are all the rage and with so many on the market, you are sure to find something that suits your needs. CBD edibles offer particular benefits for many people, leading them to choose gummies or candies over other forms of CBD products. It's an easy way to consume CBD and incorporate it into your wellness routine.
How Do You Take CBD Edibles?
Edibles should be taken per the dosage. The correct dosage for you will depend on a number of different factors, including your weight, body chemistry, and your desired effects. Ensure that CBD gummies have less than .3% THC. If it is higher, it can be considered marijuana, which is illegal at the federal level.
Because they are ingested, gummies provide whole-body effects as opposed to the localized relief you may feel with topical CBD products. As we've discussed on the blog before, the digestive system processes edible CBD first. While this means a lower degree of bioavailability, some report feeling a slow release over a longer period of time when they take CBD gummies.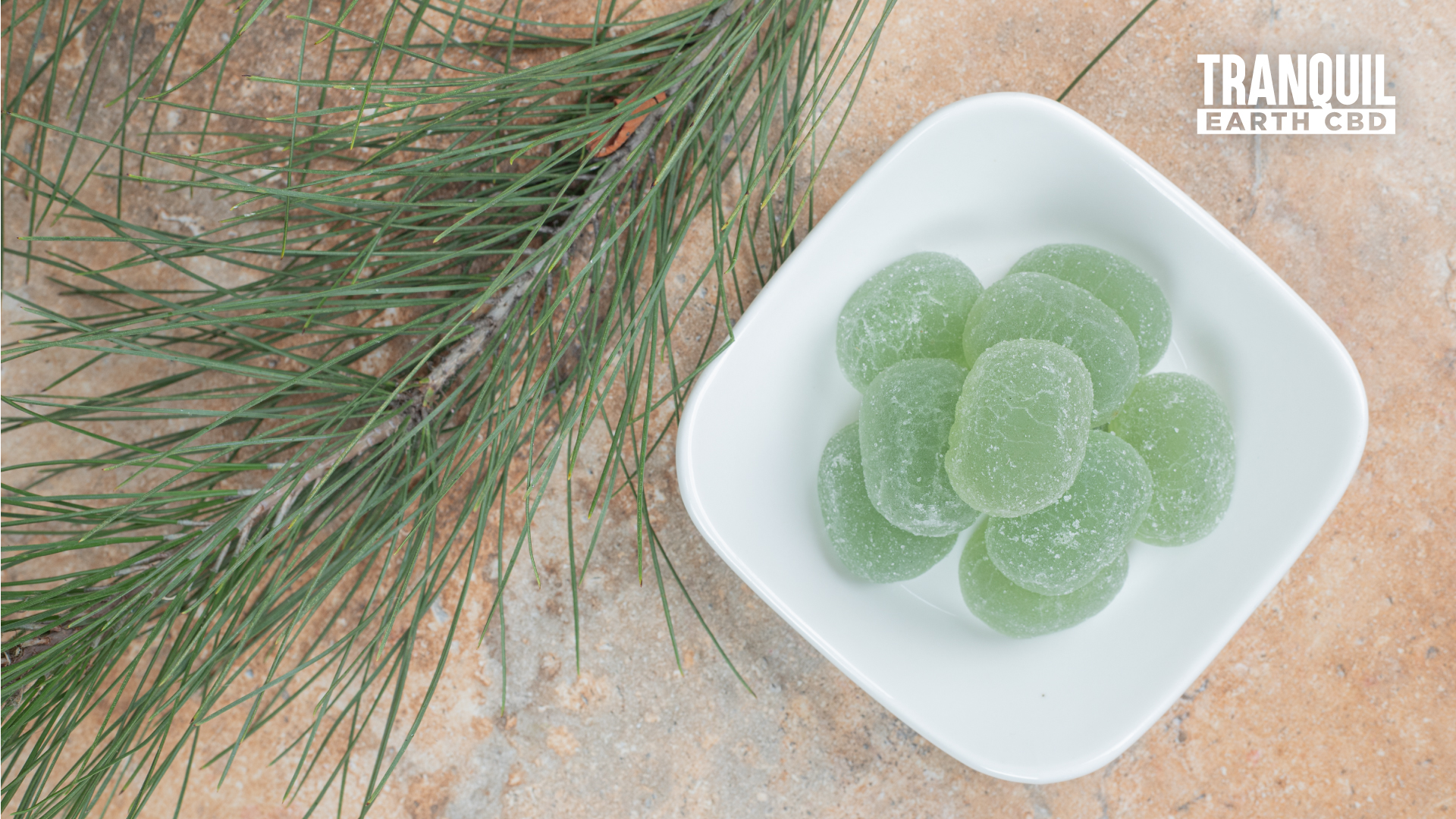 Types of Edibles
CBD edibles can come in a variety of different forms. CBD gummies are one of the most popular forms of edibles there are. Other forms of edibles include hard candies, peanut butter, chocolates, and more.
Benefits of CBD Edibles
If you want to avoid inhaling CBD, then edibles such as CBD gummies are a great option. There are a number of benefits. The flavorings in edibles can mask the earthy taste of hemp, but you might have to wait a while to feel the effects of the CBD since edibles are processed by the liver and digestive system first.
Long-Lasting Relief
It may take longer for the CBD to work than with inhalation, but the effects will last a lot longer. With edibles, the CBD starts to take effect between 30 minutes to two hours but the CBD is released slowly over longer periods of time as the food is digested. Edibles can last two to four hours longer than if you inhaled CBD.
Non-Psychotropic
Many people are surprised to find that CBD edibles don't cause a high. Because CBD is derived from industrial hemp, it must have less than 0.3% THC by federal regulation. Companies should prove that each CBD product is lab-tested, and you can verify the amounts of THC and CBD by looking at the Certificate of Analysis (COA).
Instead, it may give consumers a mood uplift, a sense of calm, or enhanced focus. Since edibles last longer than CBD oil tinctures or CBD e-liquids, there is prolonged relief from daily stresses or mild pains.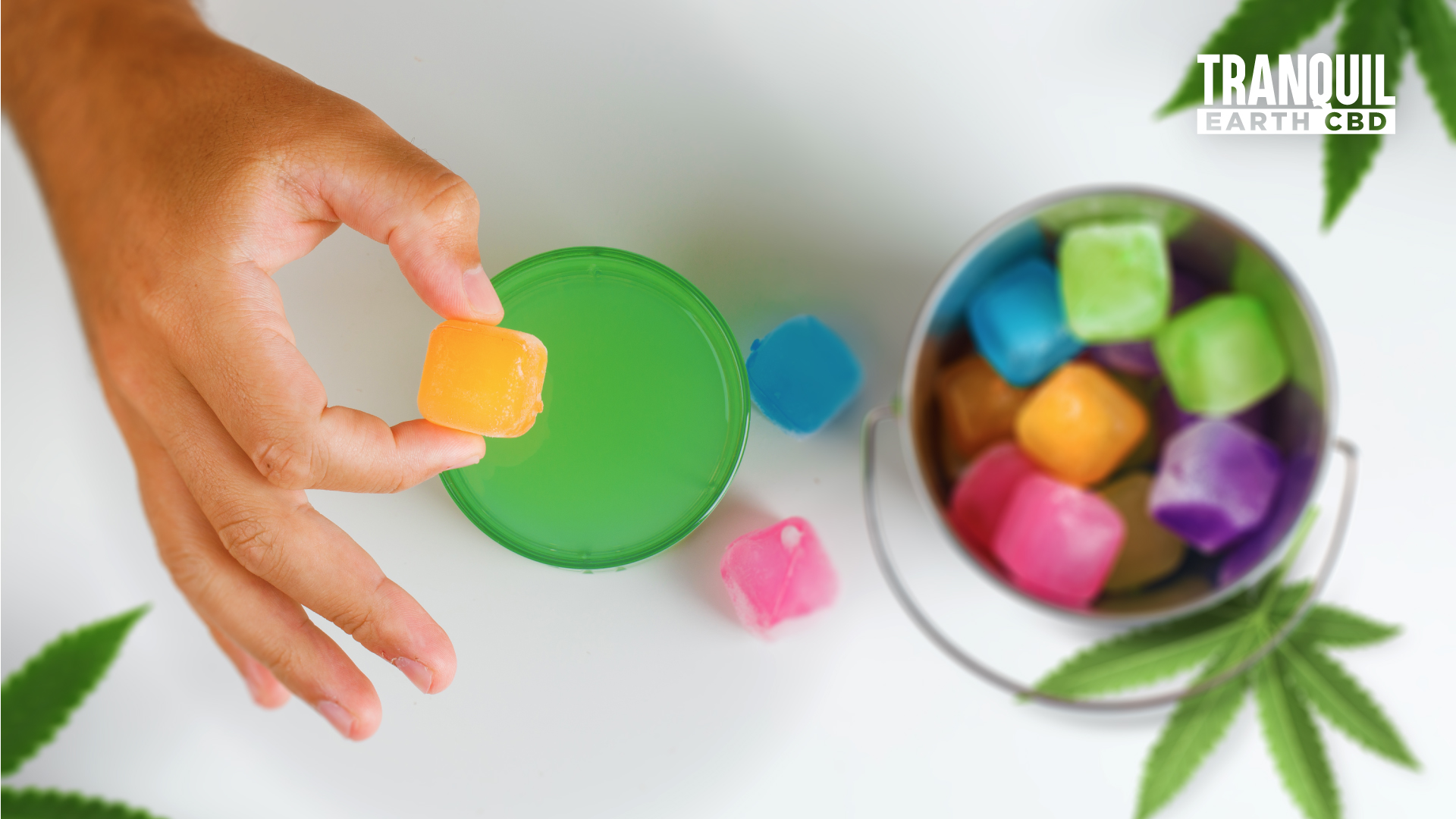 Easy to Dose
When you are inhaling CBD through smoke or a vape pen, it can be hard to figure out just how much CBD you are getting each time. Many edibles come in pre-dose servings so you know how much you are consuming and how much you need to consume in order to achieve desired results. Based on the packaging, you'll know exactly how much is in each CBD gummy or candy.
They Are Discreet
Some forms of CBD can be impractical or cumbersome. Even pocket vaporizers can be large and it's not always convenient to pull out a pen and get your dose. Those who need a dose during a long flight or the workday can utilize CBD gummies or another edible and get the needed effects.

The Takeaway
CBD edibles are a versatile, convenient, and tasty way to get the relief you love from CBD! All of our CBD isolate gummies and candies are THC-free, so you can take comfort in knowing that you will only get the benefits you want. Tranquil Earth CBD is proud to offer products made with hemp-derived, high-quality CBD oil, all made right here in the United States.