CBD for Stress Management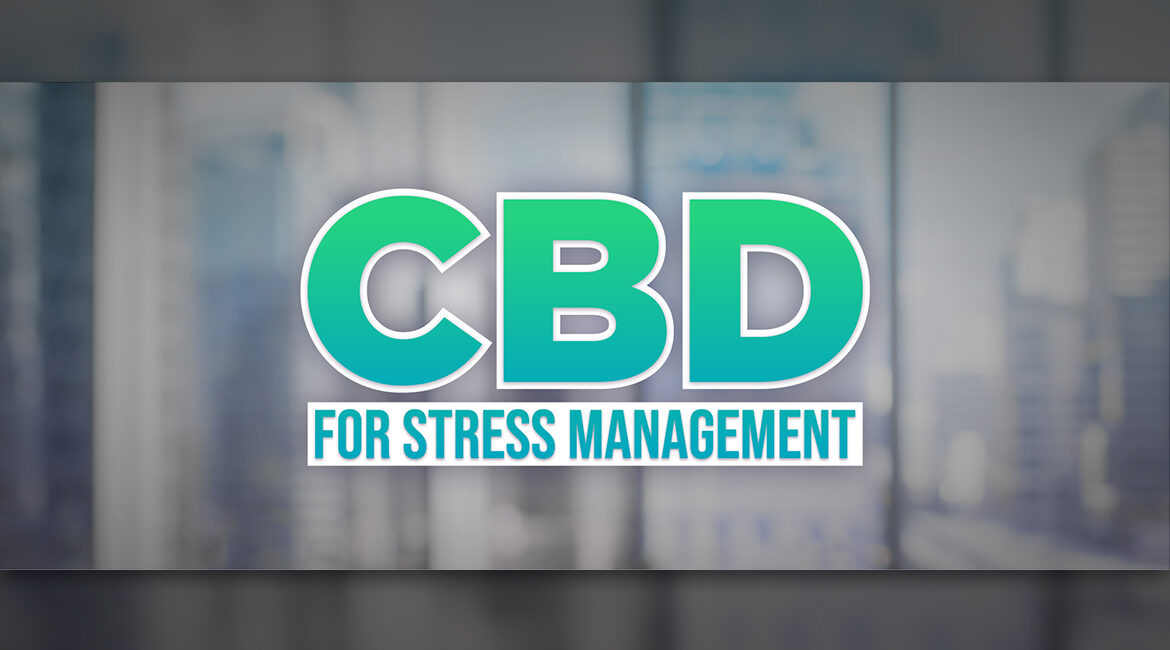 Now more than ever, there are people who are looking to maintain a positive working life balance by focusing on health and wellness. This means managing stress. Unfortunately, a lot of people are under more than they ever have been in the past.
Common sources of stress include school, work, finances, personal relationships, and medical issues. It is important for everyone to take a well-rounded approach to stress management, which is where Tranquil Earth CBD comes in.
Cannabidiol, or CBD, is a substance that is found naturally in cannabis (marijuana and hemp) plants and may have many health benefits. Research is underway that could support the use of cannabidiol for helping to manage several health concerns, including depression, anxiety, and even muscle and joint pain.
Though it is not FDA approved as a pain reliever or mental health aide, it is important for everyone to understand how CBD works and how it could help you with stress management.
---
How Does CBD Work?
A significant amount of your mental health is dictated by how your body uses its receptors. There are countless receptors spread throughout the cells of your central nervous system. Receptors receive signals from a variety of stimuli.
CBD binds to several receptors, including CB1 and CB2 receptors. When CBD binds to these receptors, it has specific impacts on neurotransmitters throughout the brain.
Even though this is still an area of active research, CBD may have an impact on a specific neural transmitter called serotonin.
By modulating serotonin levels, CBD has the potential to help people manage stress, including depression and anxiety. As a result, it may be helpful in supporting mental health.

How Can CBD Help?
Everybody responds to stress differently. Importantly, anyone who is taking CBD should approach it as one part of a well-rounded approach to stress management. There are several other ways people can manage stress, including:
Making attempts to eat a healthier diet that is high in antioxidants and anti-inflammatory foods
Exercising regularly as a healthy outlet for stress
Trying other stress management techniques including yoga, pilates, and meditation
Taking CBD as a part of this stress management approach
Everyone has stress from slightly different areas. Therefore, your approach to dealing with stress will be slightly different than your friends, partner, family, etc. It is important to try several techniques above to see what works best.
What Does the Research Show?
Importantly, there are multiple research studies that have been performed in the last few years that have shown that CBD can be helpful.
For example, there was a study done in 2010 that showed that CBD can help reduce anxiety symptoms in people who suffer from anxiety in social situations, such as large gatherings. A 2011 study showed CBD could reduce social anxiety brought on by public speaking.
Additionally, a study performed in 2016 that showed CBD may help people who are feeling a significant amount of stress stemming from PTSD and insomnia.
These are just a few of the many research studies that show that CBD can be helpful for stress management. As more studies are performed, the evidence will likely only grow.
---
What Are Examples of CBD Products That Might Help with Stress?
There are several examples of CBD products that people could find helpful when it comes to stress management. A few examples include:
These are just a few of the CBD products that are available that may help people manage their stress.
How Much CBD Should I Take for Stress Management?
If you're interested in using CBD to help manage stress, it is important to start low and go slow. The first thing you should do is meet with your doctor. Particularly if you are taking any other medications, you have to make sure that CBD is not going to interact with any other substance you are currently taking. That way, you can reduce your chances of suffering a reaction or impairing the activity of other medications you might need to take.
If your doctor says it is okay for you to try CBD, the most important thing for you to remember is to start at the lowest dose possible. You do not want to increase your dose of CBD until you know how this substance is going to impact you.
Therefore, start low and stick to that for about a week to see if it makes an impact on your symptoms. Then, if you would like to increase the amount of CBD you are taking, you can increase it at that time.
Keep in mind that it may take a little while for you to see an effect. If you combine CBD with other healthy stress management techniques, you should be able to improve your mental state.
---
THC vs. CBD: Will CBD Make Me High?
This is a common concern that people have about cannabidiol. CBD will not get anyone high. There are two main substances that can be isolated from the cannabis plant.
The first is called CBD, which can be beneficial for stress management. CBD derived from hemp was made legal with the 2018 Farm Bill. The other is called tetrahydrocannabinol, which is usually shortened to THC. THC is a cannabinoid found in marijuana, and it is responsible for its psychoactive effects.
If you are planning on taking cannabidiol, be sure to read the package carefully. You do not want to consume THC if you do not want to experience a high. Products should clearly list how much THC is present.
All Tranquil Earth products made with CBD isolate or broad spectrum CBD are THC-free*, and our full spectrum CBD offerings have less than 0.3% THC per federal regulations.
---

How Do I Know if CBD Is Working?
As you start taking CBD, it may take a few days or a few weeks in order to see results. You should pay careful attention to your energy level and your mood. As you stick to a comprehensive regimen for stress management, you might have more energy throughout the day. You may also have an easier time falling asleep at night. These are both signs that cannabidiol may be helping you manage your stress.
---
Take a Look at a Few CBD Products for Stress Management Today!
If you are interested in taking cannabinoids to help you improve your stress management, then you are probably looking for the best products available. That's where we can help you. We at Tranquil Earth have a wide array of top-quality CBD products available that may be able to help you find your balance. Everything is extensively third-party tested to ensure quality and content.
Why not take a look at a few options, and see what works best for you? By improving your stress management with CBD products, you may be able to significantly improve your overall quality of life.
*THC-free or 0% THC is defined as being below the level of detection using valid scientific, analytical tools.